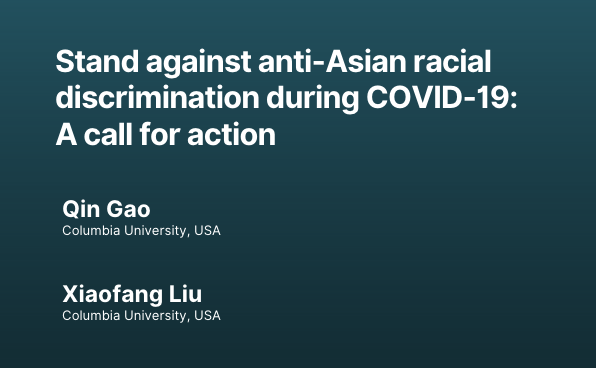 Racial discrimination against people of Chinese and other Asian ethnicities has risen sharply in number and severity globally amid the COVID-19 pandemic. In a new publication in the journal International Social Work, Qin Gao and Xiaofang Liu review the prevalence and consequences of anti-Asian racial discrimination during COVID-19 and call for action in practice, policy, and research to stand against it.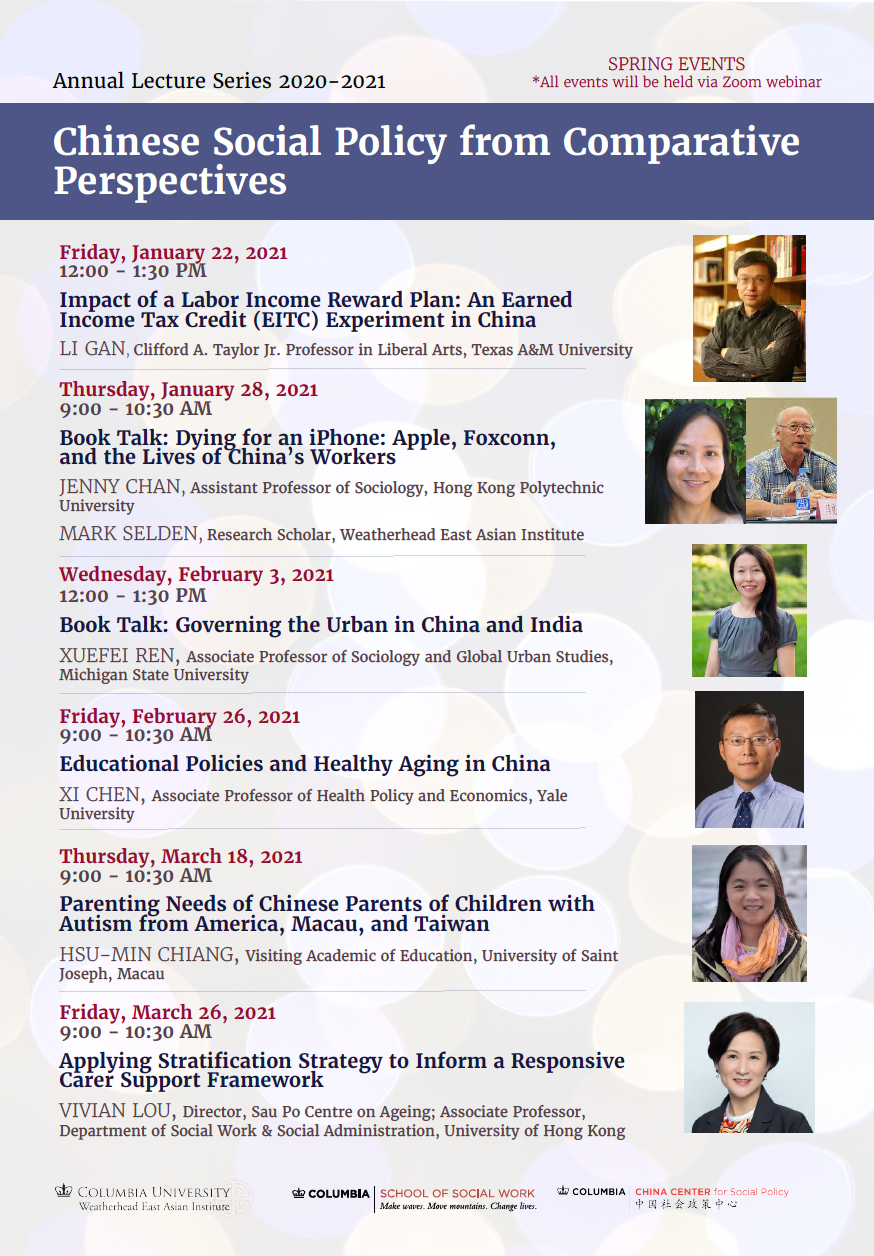 The Columbia China Center for Social Policy continues its 2020-2021 lecture series on "Chinese Social Policy from Comparative Perspectives" with six lectures from multidisciplinary backgrounds in spring 2021. The lecture series is co-sponsored by the Weatherhead East Asian Institute and offered online via Zoom Webinar. All lectures are free and open to the public.
This Month
Past News
All News
No more items to display.