By
CSSW Communications Office
January 06, 2020
Aging studies specialist Jinyu Liu is working on a novel intervention for caregiving in New York City's Chinese American community.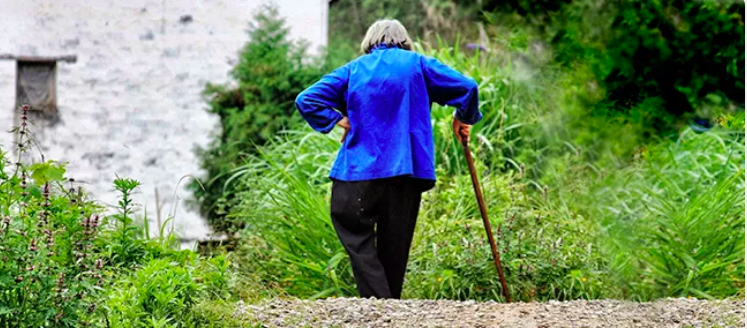 By 2050, the number of cases of Alzheimer's disease and related dementias (ADRD) is expected to increase three-fold, from 5 million to almost 15 million. Many families will choose to take care of parents affected by ADRD themselves, but for nonprofessional caregivers, this can be a major source of stress.
As Professor Jinyu Liu argues, developing solutions for improving the wellbeing of caregivers should have a cultural component. Through her work studying the impact of family caregiving among Chinese Americans, she has discovered unique challenges faced by this population when it comes to providing care for ADRD sufferers. Her findings fall into a broad trend in public policy debates that is critical of race-neutral policy creation, a trend to which other professors at CSSW have contributed.
On the one hand, she posits, Chinese American caregivers are no different from any others who are caring for parents or other relations who are in cognitive decline. As nonprofessionals, many of them feel stressed out by the need to provide intensive, round-the-clock care to their loved ones. On the other hand, this population also faces unique challenges, Liu observes. For a start, many of them do not seek the help of trained professionals because of the value their culture places on filial piety: the obligation to care for parents as they had once cared for their children.
Another barrier is the prevalent Chinese belief that ADRD is not a brain disorder but a consequence of wrongdoing–a perception that can lead to "tribal stigma," or the extension of humiliating feelings beyond the patient to the entire family. This stigma, as well as pressure to maintain an image of family harmony, can make Chinese American caregivers less likely to access informal support from friends and relatives let alone seek treatment for their own mental health issues, including negative emotions or experiences they sometimes have when assuming the burden of ADRD care.
"In a pilot study, many Chinese caregivers reported that it's hard to find listeners who could understand their stress," Liu says. "As a result, social isolation and emotional stress are common among these caregivers."
With a grant from the National Institute on Aging (NIA)—one of the National Institutes of Health (NIH)—Liu hopes to fill this void and help reduce the burdens and stress of dementia care for Chinese Americans. She has received a Mentored Research Scientist Career Development Award, also known as a "K01," that will enable her to create a novel intervention for Chinese-American caregivers for ADRD in New York City. Specifically, she plans to develop and pilot a culturally-sensitive Peer Mentoring Program (PMP), to recruit and train experienced Chinese American caregivers who can provide volunteer mentoring support to new dementia caregivers in the city, which is home to the largest Chinese American population in the country.
"The PMP is expected to reduce perceived caregiving burdens, which in turn benefits caregivers' mental and physical health," Liu says. But the caregivers and their patients aren't the only ones who stand to benefit from the program. "I also expect that this will stimulate community solidarity and that peer mentors will experience personal growth by participating in the volunteer program."
Volunteers in the PMP will participate in a three-day training workshop led by a licensed social worker using lectures, discussions, and role-play exercises to deliver culturally competent knowledge about dementia caregiving. Following completion of the workshop, volunteers provide three months of one-on-one support by phone, mentoring new caregivers on culturally specific beliefs about dementia, coping strategies, and social support. They will help caregivers establish coping strategies to address care recipients' behavioral challenges using skills they themselves have successfully used in their caregiving experiences. Together, the mentor and mentee will also prepare self-care plans for the new caregivers, which may include culturally relevant activities, such as tai chi, Chinese music, or folk art.
At the conclusion of the five-year project, Liu plans to publish her results and submit further grant applications based on the work.
She notes that she designed the project specifically to address one of the NIA's many research goals, to "improve our understanding of the consequences of an aging society to inform intervention development and policy decisions." It is also responsive to the National Alzheimer's Project Act's efforts to extend ADRD research to more racially and ethnically diverse populations, and Liu expects the eventual impact of this work to extend well beyond the study's target demographic.
"If proven effective in Chinese Americans, the Peer Mentoring Program, a culturally relevant and empirically based intervention, could be applicable to supporting dementia caregivers in other racial and ethnic minority populations," she says.
---
This article was originally published by Columbia Social Work School News and reappears here with their permission.